Our Property team specialise in Commercial work, ensuring your transactions always run smoothly.
Our team specialise in Commercial work, ensuring your transactions always run smoothly.
Our Commercial Property team are here to support you with all your business needs from development to sale, using our resources to the full for a flawless finish.
The team can advise on both residential and commercial property developments. From large scale commercial acquisitions to sales and purchases for expanding portfolios, we can advise you on how best to manage your property ventures and advise on any disposals or possible tax implications.
With our extensive knowledge of commercial property documentation, we can act on your behalf in renewing leases as well as varying them with ease and we also have experience dealing with the purchase and disposal of any licenced premises.
Our team consists of corporate support specialists who are involved in the sales and purchase of businesses. They advise on aspects of transactions such as mergers, transfers of assets and drafting guarantees to ensure the purchaser's or seller's interests are protected, to name but a few.
We know how important progress is so we always endeavour to provide you with regular updates on how your deal is advancing.
Landlord and Tenant work.
Whether you're just starting out or are a seasoned professional or franchisee, we can support you with the legal side of Landlord and Tenant relationships.
Drafting business leases and licences are second nature to us as well as negotiating terms and taking control of the documents associated with commercial lettings.
As with all relationships, there can be hiccups, our Commercial Disputes team are experts in Landlord and Tenant disputes. These can be issues ranging from tenant defaults to a landlord's breach of a lease.
If you are a Landlord or a Tenant, we are here for you.
Our experience.
We are greatly experienced in working within various sectors such as agricultural property transactions and construction work, advising on the planning, environmental and tax implications of projects. Our team also has existing relationships and experience in the retail and leisure sectors, taking care of the acquisition and legal matters to let the developers focus on the success of the investment.
In addition, we are regularly involved with property finance matters; working in connection with various financial institutions and constructing re-mortgage applications for both business and individual clients.
Have you read our property blog?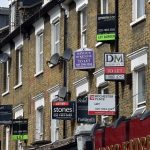 Whether you're new to the landlord business or a seasoned professional, make sure your clear on the legal obligations when it comes to tenancy agreements, licences and safety standards for any student accommodation you own.
Check out this blog and many for commercial property top tips!
Meet your new Commercial Property team
Whatever your sector, we offer uncompromising legal knowledge with a uniquely human approach.